Good morning fellow crafters
Welcome to our new challenge for
July
& welcome to all our new followers great to have you on board.
Thank you to all those who joined in with last months challenge * Monochromatic * gorgeous creations were made as always
Please check out our winners post link at top of page
.
Before we go onto this months new challenge we have some sad news again this time team mate Jacqui has stepped down from the DT... sadly, due to personal reasons, we just want to say a big thank you to Jacqui for producing some stunning work during her time with us and wish her well for the future, hope we continue to meet up in blogland xx.
Please check out our DT CALL post link at top of page x
Our new challenge for this month is
* A SKETCH *
Please feel free to resize, flip and rotate the elements - as long as you can still see the sketch
& don't forget your project must be for Christmas & can be cards, tags, bookmarks, scrap layouts or anything you like as we are a multi crafts blog.
Our fab sponsors for this month are of course our regular monthly sponsor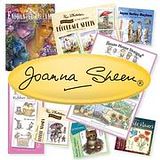 With a prize of a £10.00 voucher for 1 lucky winner
And a second prize for 1 lucky winner is 5 digi's from
Here are what the team have created for some inspiration
SHAZ (using a Robyn's Fetish digi )
LESLEY
DEBBIE
(using a Robyn's Fetish digi )
HAZEL
(using a Robyn's Fetish digi )
DEBS
(using A Robyn's Fetish digi )
SHELL
JACKIE
(using a Robyn's Fetish digi )
A very warm welcome back to
MEL
Lovely to have you back with us xx
JO
Stunning creations Ladies x
Well that's it for this month
Please pop back
July 30th
to see who our lucky winners and top 3 are
To join in please leave your link to your post with the little blue
frog
we can then pop along and see what you have created.
Hugs