Hello everyone Shaz here to welcome you to a new challenge here at
Sparkles Christmas Challenges
Before we go onto this months challenge sadly Ang has decided to step down from the DT, we would like to take this opportunity to thank Ang for her wonderful contributions to the blog she will be missed but wish her well for the future in whatever comes along.
We would like to welcome Helen our new member to the DT
xxx
Such fabulous entries for the challenge last month, please check the post below to see the winner & top 3
So onto our new challenge
Our theme for you this month is
Should be another nice easy 1 this month and of course as we are a multi craft challenge blog you can make what ever you like so long as it's for Christmas and you make sure you are completing the theme each month
Our Sponsor for this month is the fabulous
Pink Gem Designs
and thank her enormously for her generosity of a prize of 3 digi's of the winners choice.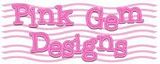 The DT were lucky enough to receive a Pink Gem Design Digi each and here are their fabulous creations
HELEN
JO
DEBS
MELL
xxx
SHELL
JENNIFER
PAT
SANDRA
Sandra added a second card she had made also using a Pink Gem Digi from her stash
LESLEY
Beautiful creations as always Ladies x
Well that's it for this month
Please pop back
August
31st
to see who our lucky winner & top 3 are.
To join in please read the rules in pages at top then
leave your link to your post
with the little blue
frog
we can then pop along and see what you have created.
Hugs
The Sparkles Team