Morning everyone Shaz here to welcome you to a new challenge here at
Sparkles Christmas Challenges
Thank you to all those who joined us on the last challenge
Fabulous entries and 20 of you joined us which is great.
Please check the post below to see the winner & top 3.
Our new challenge for this month is an extra special challenge as it's our
3rd Anniversary how good is that!
So for this month we have a
theme
and a
blog hop
Our theme for you this month is
As we are a multi craft challenge blog you may make what ever you like! so long as it's for Christmas .
Now for our
blog hop
i think a lot of you are already familiar with how they work but for those that don't, here are the rules
You must hop to each of the DT's blogs and either leave a comment or add yourself to their linky, then hop back here and add your creation to our linky it's a simple as that.
Prizes up for grabs from our terrific sponsors are as follows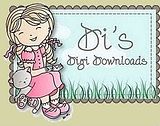 $12 voucher
From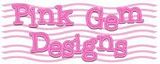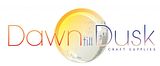 2 Digi's £10 voucher £10 Voucher
Wow! can you believe your eyes all these fantastic goodies are up for grabs plus! yes i said plus! there are more goodies along the way from the DT so you need to
Hop Hop Hop!
Many Many thanks to all our sponsors for 2013 and those continuing with us for 2014 plus our new sponsors for 2014.
Plus a big thank you to all the DT offering prizes.
******************
Here are the fab creations the DT have made for inspiration
please visit each 1 to be in with the chance of winning.
***************
Beautiful creations as always Ladies x
So what are you waiting for! your first Blog to hop to is
SHAZ
But don't forget
you must hop and leave a comment or enter the linky on each of the DT's blogs and then return here to enter your creation with the blue frog.
Please pop back
February
28th
to see who our lucky winners & top 3 are.
To join in please read the rules in pages at top then
leave your link to your post
with the little blue
frog
we can then pop along and see what you have created.
GOOD LUCK EVERYONE.
Hugs
The Sparkles Team