Hi all thank you to you all for joining us with our last challenge so lets see who our winners and top 3 are from
Ch#50
Chosen by random org.........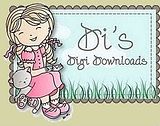 To win 25$ voucher from
Congratulations Ladies please email me shaz11uk@sky.com to claim your prize.
please take your winners badge from the sidebar.
Our top 3 chosen by Jennifer are
Rosina
Pauline
Renate
Congratulations Ladies beautiful creations
Please help yourselves to our top 3 badge from the sidebar.
********************
And now onto our new theme for the month which is
Jo has chosen this theme, again a nice simple one for you, you must use Kraft card on your creation
and be for Christmas.
We are lucky to have 2 sponsors again this month and they are
£10 voucher for 1 winner
3 digi's for 1 winner
Crafty Sentiments Designs is an online base family company own and run by Suzette, the images are cute fun and make any cards and projects look amazing.
Suzette and Justyna are the main artist, all images are exclusive to Crafty Sentiments Designs and there is lots of digital stamps available, sentiments, rubber stamps, crafting CD's, exclusive Crafty Sentiments Designs dies and much more. www.craftysentimentsdesigns.co.uk you can also find us on facebook, printerest and twitter.
Here are the DT's makes to give you some inspiration.
JO
MARY
HELEN N
BRENDA
SANDRA
HELEN P
JENNIFER
Stunning creations as always Ladies
To join in please read the rules in pages at top then leave your link to your post with the little blue frog we can then pop along and see what you have created.